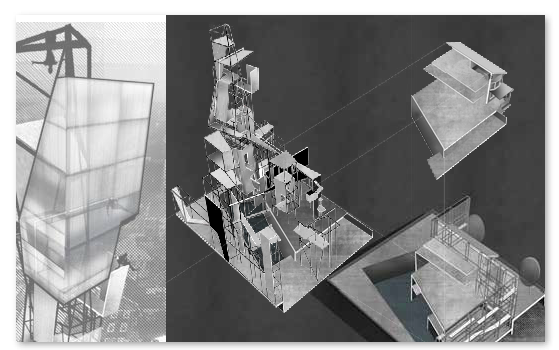 Description:
The Master in Urban Vision & Architectural Design program responds to the changes in the professional field and in the urban configuration. The master offers new techniques of inquiry and design-based strategies. Taking urban strategy as the starting point to study society, this Master aims to explore different architectural approaches and provide students with the opportunity to discover their own design abilities and find responses to citizens and their culture, commerce, relationships and movements to create projects for a better urban future.
Career Opportunities:
The Master Urban Vision & Architectural Design offers various career opportunities:
in Public Planning Administration Departments, at a local, national and European level, to face and manage the complexity of formulation, implementation, evaluation and communication of territorial policies;
in Territorial Development Agencies, Real Estate Companies, NGOs, Non-Profit Organisations specialised in territorial operations, Research Centres for territorial and architectural transformations, to investigate contemporary urban dynamics and design future development scenarios;
in Architectural Design Studios and Engineering Offices, dealing with the development of projects, as well as national and international competitions, which require a broad range of articulated skills, the ability to interpret new architectural languages and meanings as well as the complexity of the territory at any scale of intervention;
as freelance urban designers, planners and architects;
as consultants, in the public and private sector, in communication and territorial promotion activities (design of services, urban marketing, government, urban centres, city network, relevant public offices), planning and management of events, cultural initiatives, tourist and recreational activities.
___________________________
* Image Credits: Architectural Link. Project Second Skin: A new agenda for façadism, project by Abboud-Chahine in collaboration with Dottor Gallina. Master in Urban Vision & Architectural Design 2015.