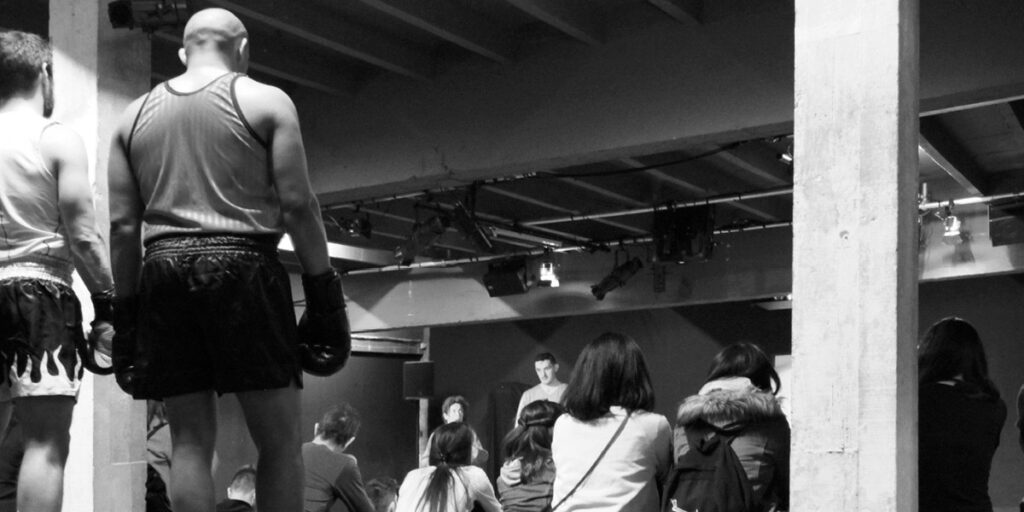 NABA is glad to present "Drawing as Fighting" by Marco Bongiorni, artist and NABA lecturer of Drawing, in the live presentation that will take place on January 13th at 6 pm on the Academy's YouTube channel. The panel is the second talk part of the new initiative Books at NABA, born to present each time a different book curated by a member of NABA Faculty, connected to the Academy's disciplines.
"Drawing as Fighting" is an experimental drawing manual developed through a series of notes and experiential exercises inspired to the world of boxing.
Published by Milieu Edizioni, the book tries to relate two seemingly distant disciplines, Drawing and Boxing, to underline the dynamics they share. To the author drawing and boxing are the same thing; the ring is seen as an heterotopia just like the drawing canvas, and they represent a limited space for both the painter and the boxer to find new ways of seeking the unpredictable and diverge from predetermined models.
The book is part of an experimental research revolving around the contemporary drawing that Bongiorni has been leading for years. Part of this research, the performance Drawing as Fighting, was presented in 2015 on the occasion of DO DISTURB, visual arts festival that took place at Palais de Tokyo in Paris, with the involvement of the students of NABA Visual Arts Department. The performance, described within Bongiorni's book, was structured through a series of exercises of performative drawing, inspired by Alfred Yarbus, Mihály Csíkszentmihályi and Joan Jonas.
Based on the reflections presented in the book, the talk will be a dialogue between the author Marco Bongiorni and Pesce Khete, artist and lecturer of NABA BA in Painting and Visual Arts. The panel will be moderated by Gabriele Sassone, writer and NABA Critical Writing lecturer.
The talk will be available on January 13th at 6 pm on NABA's YouTube channel