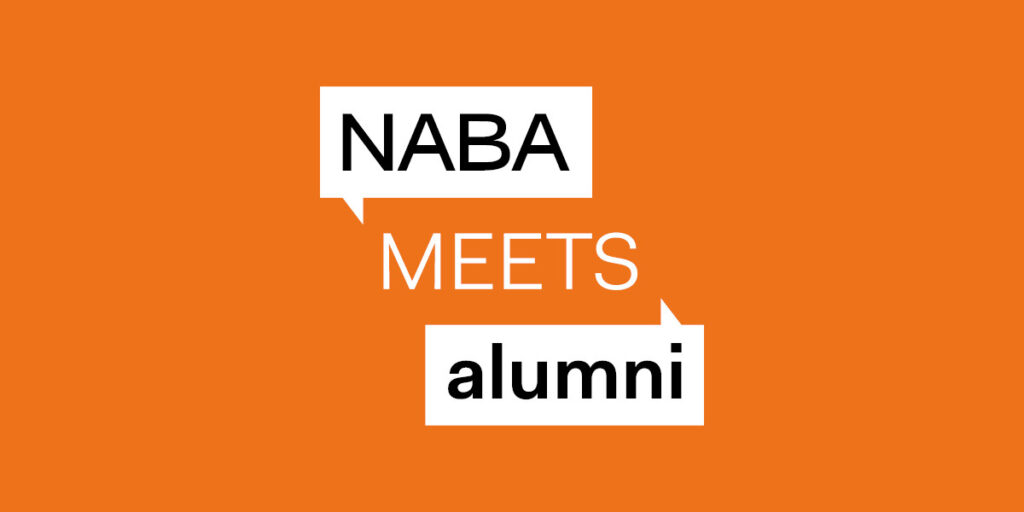 NABA is glad to announce the launch of NABA Meets Alumni, a series of digital dialogues, born with the aim of getting the public to know better the Academy's talented alumni and their professional journey, started within NABA's academic paths in Communication and Graphic Design, Design, Fashion Design, Media Design and New Technologies, Set Design and Visual Arts Areas.
The 6 digital events will take place starting on 25th February at 6 pm, in the first interview with Designer Sara Ricciardi, and following on 25th March with Tobia Passigato, Director of Indiana Production, on 8th April with Marialuisa Bafunno, Assistant director and Stage manager working both at Teatro alla Scala and internationally, on 29th April with Nicolas Vamvouklis, Exhibition and art galleries curator, on 27th May with Alessandro Lazzaro, Art Director at We Are Social and with the last interview with fashion designer Salvatore Vignola on 24th June.
All Talks will be moderated by Karim Bartoletti, award-winning Italian producer with an international background, currently Partner and Executive Producer at Indiana and member of ADCI's and CPA's Board of Directors, and NABA lecturer as well.
Every interview will be in Italian with English subtitles, except for Nikolaos Vamvouklis' on 29th April, that will be in English with Italian subtitles.
The Talks will be available on NABA YouTube channel and IGTV, or by Clicking Here to watch them onto the Academy's website.
This initiative is part of the launch of NABA ALUMNI, the first community dedicated to the Academy's alumni, created as a celebration for its 40th anniversary to promote services and initiatives such as training courses, counselling activities, networking events, offering them free access to the online services of NABA Library and giving them the chance of consulting databases and magazines in the field of creativity.
The community and all the services it provides to its former students, including the series of digital events NABA Meets Alumni, are promoted by Industry Relations and Career Service office.
For more information Click here or contact alumni@naba.it